Finally!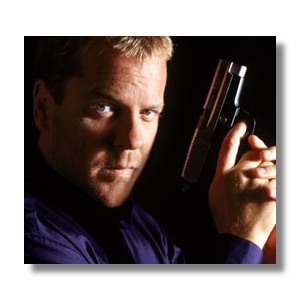 Season 2 of the best show EVER starts tonight with a FULL FREAKING UNCOMMERCIALLY INTERRUPTED JACK BAUER POWER HOUR!
Ahem....
Watch it.
Oh, and Daylight Savings Time can bite me. I completely fell asleep last night and didn't catch The Kiefer on Leno last night, but I'm up early enough to have fucking Tim Allen inflicted on me on the Today Show?
Ugh.
off topic | from inside the mind of krix at October 29, 2002 08:31 AM .