Pink Ribbon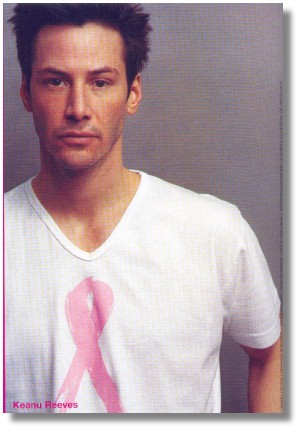 Thank you to kaz for this scan of Keanu from PinkRibbon magazine.
October is breast cancer awareness month and Keanu went out of his way to do this photo before he left Australia, in support of the National Breast Cancer Foundation.
Here are some other links if you'd like to learn more and see what you can do to help.
The Susan G. Komen Breast Cancer Foundation
National Alliance of Breast Cancer Organizations
CIGNA Foundation (go here and click the pink ribbon)

media spot | from inside the mind of krix at October 17, 2002 11:23 AM .