That's Simulated Amore
Let's see what's going on with SimKrix and SimKeanu...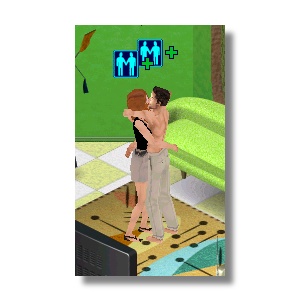 It's the first kiss, and a lip-bruiser at that.
You'll notice his hand is totally on my ass.
My Sim is a complete slut.
I have no idea where she gets it from.

Sim Krix apparently misunderstands Keanu's offer to "play with his equipment."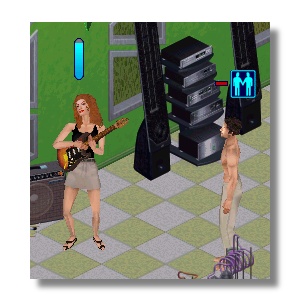 He was very annoyed when I picked up his guitar.
So we compromise, and make a little beautiful music together.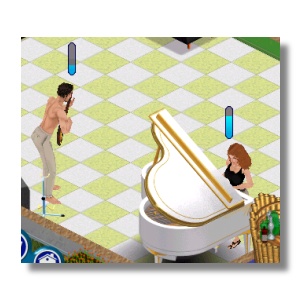 That went so well, Keanu offers to teach me chess.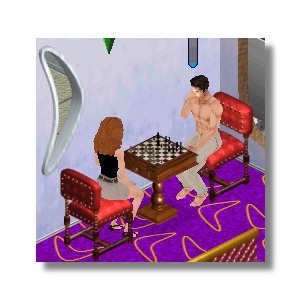 I'm a fast learner and trounced him. Whee! Checkmate!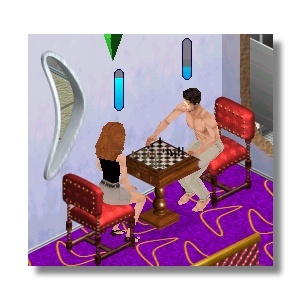 He threw the cutest little fit after being beat, too.
A little sweet talk and backrub did the trick, though.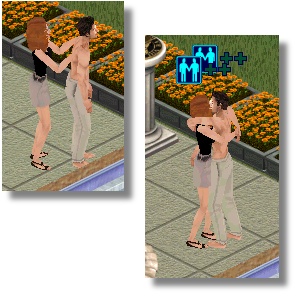 And another great kiss out in the courtyard. Notice the doubleplusses.
So sweet. But can it last?
We'll see.....
simulated | from inside the mind of krix at October 10, 2002 11:58 AM .