Wicked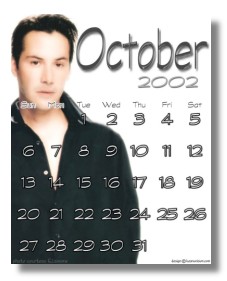 The Keanu calendar for October is up.
I made the hi-res printable one a little bigger than I used to so while it won't fit on your screen, it should be a little clearer to print.
Also, the sweatshirts are back in the keanuvision store.
I love mine, it's ever so snuggly.
doodles | from inside the mind of krix at September 24, 2002 11:35 AM .