MetaKeanu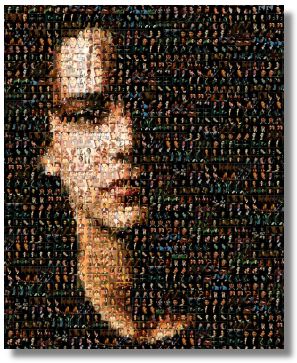 I still need to build the gallery, and I'm actually going to look for some other software (because I'm not wild about the "pairs" that keep occurring with Phototile) but here's another in the collection of MetaKeanu images. Click the image above to view a larger pop-up version that you can see the detail better.
There was one of these up on eBay recently but the tiles weren't of Keanu, it was a collection of celebs and I think even religious icons. I know there's one out there of Dubya made out of tiny Jesuses. *SHUDDER*
So. Very. Wrong.
Anyway, photomosaics suck unless they're meta, dammit.
And if you want, save this (or others in the forthcoming gallery) and put it on disk and go to Kinko's or something and have the cute geekboy at the counter print it up at 11x17.
I haven't tried this yet, but here's a hi-res image for printing.
Um, this second one turned out pretty good, so I decided to add it to the post. The program still needs some fine tuning though.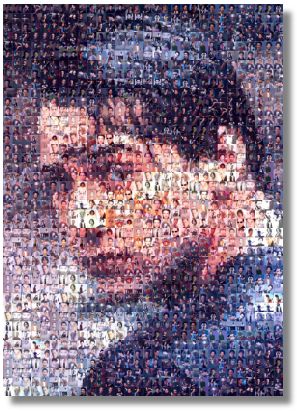 Same deal, click the pic for a larger view that will still fit on your screen or here's a hi-res one

doodles | from inside the mind of krix at September 21, 2002 04:50 PM .