No really, my eyes are always this green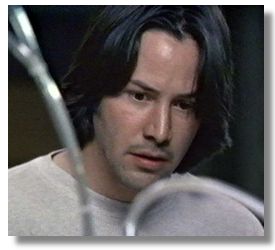 Good friend and Viper Room cohort Lori received a coveted piece of Keanu memorabilia today, a shirt he wore as Eddie in Chain Reaction.
I imagine she's currently rolling around on the bed with it, breathing it in.
I know I would be.
I think I'd like to have an article of Keanu's clothing someday.
Preferably a t-shirt that he wore in concert the night before so I'd have something to wear to breakfast.
spoony | from inside the mind of krix at September 16, 2002 05:05 PM .