They're here!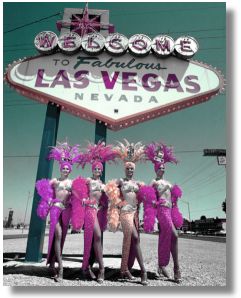 Viva Las BlogCon! I'm so excited I dreamed about it last night, complete with a giant Hoopty running at me from an escalator, and that I had 4 tickets to Boy-lesque and couldn't get anyone to go with me! Analyze what you will....
Anyway, Batty has been here since yesterday and I talked to Kd on the phone a little while ago, she was with Jilly and I got her number for the hookup later.
Hoopty and the Chicky should be blazin' into town any minute now, bringing the zany, no doubt.
There's a soiree at Jon Sullivan's room tonight as well as the Foopty Pajama Party hosted by C.C. and that other, soon to be bald dude. Skits won't be here until tomorrow, but we can have Margaritas for brunch.
So many bloggers, so little time! The only thing that could make this any better is if Craig were coming...*sniff*
...and if there was a Dogstar show, natch.

tribe | from inside the mind of krix at August 23, 2002 11:29 AM .