Full of Coffee an' a Matrix

A new section has been added to the binary access goodies at the Official Site
The code is 11101000.
I haven't looked at it yet, I need more caffeine do deal with "BRAIN-in-a-VAT skepticism".
..and check this out! (flash required)
A look at The Animatrix....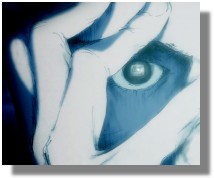 Also, McFarlane Toys just announced that they are working with Warner Bros. to Create Action Figures Based on "The Matrix" Trilogy Characters

"Powered by unique visual moments and strongly identifiable characters, The Matrix films are perfectly suited for action figures," said McFarlane Toys Founder Todd McFarlane. "We look forward to collaborating with our colleagues at Warner Bros. to create a Matrix action figure line that reflects the trilogy's highly stylized and innovative storytelling."
Whatever, dude. Just make them widely available so we don't end up having to buy crappy knock-offs at eBay.
Free ones for webmisstressesises would be lovely, too.
red pill | from inside the mind of krix at August 02, 2002 10:27 AM .