So....
What non-physical aspect of Keanu do you admire most ?
My answer would be his dedication to his profession. He gives so much to the roles he plays. He fasted for Little Buddha, he bulked up and "became" a quarterback for The Replacements, I can't recall how many weeks he immersed himself in redneck Georgia culture before filming The Gift. That's just the things we know about. And of course, the intense and sometimes painful training that goes into being Neo. Anyone that's seen Revisited knows what I'm talking about.
And I like the fact that he admits he's still learning, still growing as an actor and that he works so hard at it. As I've said before, he makes me want to push my own limits.
What about physical attribute?
I like his hands.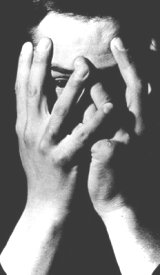 I've seen those big paws up close and in the flesh as he played bass.
Yep, definitely the hands.....

spoony | from inside the mind of krix at May 17, 2002 05:06 PM .