New wallpaper
Here's another new wallpaper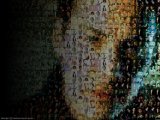 As always it comes in
800x600
or
1024x768 resolutions.
That makes an even dozen new wallpapers so I will be making a new album to put on the main wallpaper page sometime next week.
I also am working on a desktop theme of those splendid Brad Fierce pictures, I just have to put together some new sounds. I like using sounds from Dogstar music rather than voice clips, the sound is always much cleaner since I can make the files from my CDs rather than use wavs collected online.
Hmmm, let's see...what else. Oh, I'm getting rid of the seperate links page on the site. Banner links are nice and all, but I think the links here on the side will be just fine. Just trying to streamline things a bit.

doodles | from inside the mind of krix at May 04, 2002 01:53 PM .