Brown M&M's? No Problem!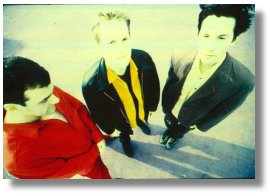 Keanu's gigging days are behind him (*sniffle*), but check out Dogstar's production rider from SmokingGun.com. (via defamer)
It doesn't look too terribly demanding, considering it was for the whole band and crew. I'll bet I know who that Cabernet is for, though.
I wonder why they needed that many towels?
dogstar rocks | from inside the mind of krix at May 10, 2006 10:47 AM .