Scanner site launched
Thanks to POTD:
Warner Brothers' official site for A Scanner Darkly is up with a bunch of paranoia inducing content, including tracking your actions (and by actions, I mean mouseclicks) while on the site.
It also has a little I.M. Fred-bot, that's amazingly...and annoyingly tweaker-like in its abilty to not really listen to what you're saying and log out in the middle of a conversation.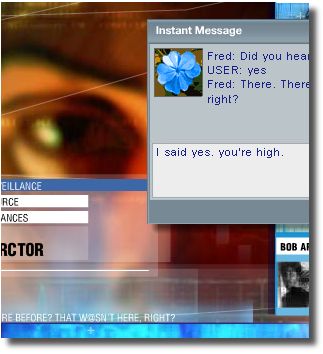 Also, thanks to Jena for this article scan from EW with a still of Robert Downey Jr from the film.
darkly | from inside the mind of krix at April 26, 2006 09:08 AM .