scruffy penguin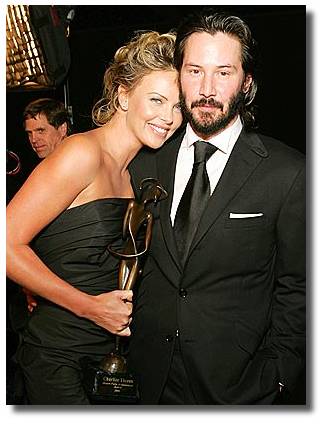 Keanu put on a suit but didn't shave for the Palm Springs event, but he still looks dashing. Charlize looks freaking gorgeous as usual too.
Thanks to POTD for this pic, more to be found at keanureeves.ru (thanks vika), KeanuA-Z, and Club-Keanu, who also has some video as well.

media spot | from inside the mind of krix at January 11, 2006 11:58 PM .