Sandy baby, you're a star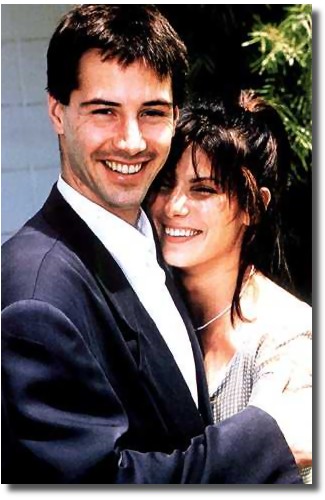 I thought I'd prop myself up today in order to say congratulations to Sandra Bullock of her star on Hollywoood's Walk of Fame. Of all Keanu's co-stars, Sandy strikes me as the one I'd most like to hang out with.
Her star is right next to Keanu's in front of the Kodak Theater. Some pics of the ceremony can be found at Yahoo News.
When Keanu got his star last month, Sandra took out a cute ad in The Hollywood Reporter for him, and I was very curious to see how he'd reciprocate.
Thanks to the wonderful Joz for sending me the text of the ad, found in today's HR.
Dear Sandra,

Congratulations on your star on the Hollywood Walk of Fame.

I think they should have given you two

... or three

... or four.

All of my love,

Keanu

What a swell guy.
(also, once again I'd like to thank everyone for their cards and emails. I'm still trying to take it easy, but I promise to eventually respond to everyone. Love to you all ~k)
media spot | from inside the mind of krix at March 24, 2005 01:06 PM .