a star is shorn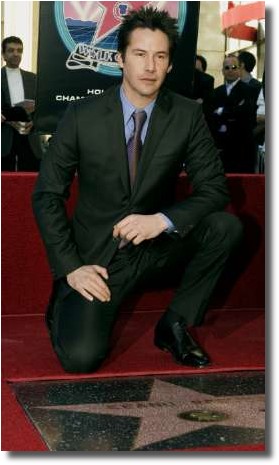 Looks like Keanu lost the whiskers for today's Walk-of-Fame event.
Sigh, he cleans up so nice.
More photos can be seen at Yahoo News
UPDATE!
Jenn of justJenn Rants and Raves was there and has some great photos up already!
Aieeeeeee! Lip scar! Swoon!
And a great shot of The STAR as well! (I wonder what the fine is for rolling around naked on it?)
Thanks Jenn!!!
Also, more photos over at Club-Keanu and video at Access Hollywood.com (Thanks Irene!)

media spot | from inside the mind of krix at January 31, 2005 02:13 PM .