so much constant, so little tine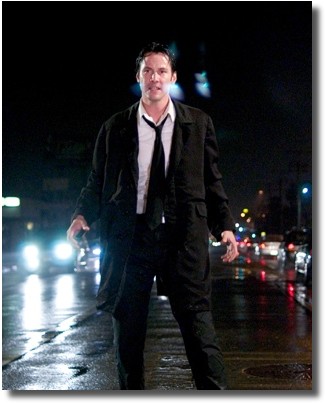 With less than 30 days until opening, the Constantine machine throttles it up.
The Hollywood Premiere has been confirmed for Feb 16.
The Official Site has been updated with new stills.
The video for APC's Passive , that has footage from the film is now online and can be found here.
AICN has a good review and SHH and Moviehole have some no-so-good ones...
As always there's heated discussion at the STH boards.
There's also several magazine articles to be perused at your lesiure.
There's also a cover story in the upcoming issue of a mag called Cinefantastique (damn, that's a mouthful) that will be on stands soon.
Big Thanks to Jena .
MSN will have a Q&A with Keanu coming up, go here to see how to email your questions in.
MTV will air a program called Never Before Scene with Constantine content on Feb 10.
constantine | from inside the mind of krix at January 25, 2005 04:53 PM .