peeking at Constantine
Club-Keanu has a huge gallery of grabs from the Cinstantine preview disc...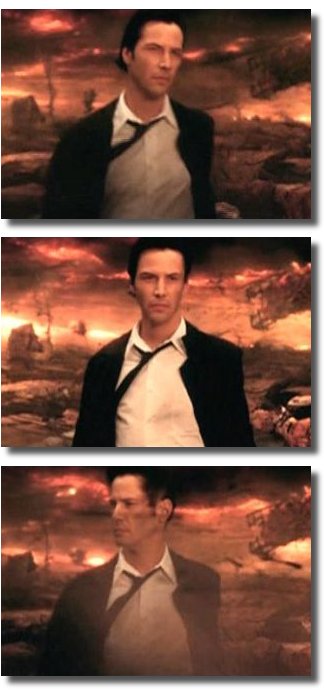 Wow, now I really want to see this.
It looks like a good teasy mix of film footage, interviews and behind-the-scenes stuff. If anyone has a copy that they could loan me for a week or so, I'll find the time to do a "krix watches..." write-up. Drop me an email, I'll pay for postage. Thanks Chicks!
constantine | from inside the mind of krix at December 08, 2004 11:21 AM .