Discovering dreamy brown eyes and juicy lower lipped....Um, I mean Buddhism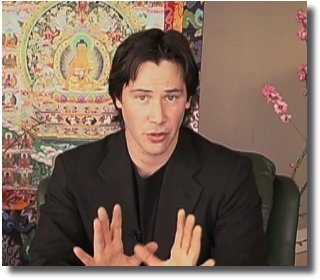 The Discovering Buddhism Series, co-narrated by Keanu and Richard Gere is now available on a two DVD set and can be ordered here.
Thanks to Wrygrass and KeanuA-Z.

media spot | from inside the mind of krix at November 27, 2004 11:34 AM .