Fore!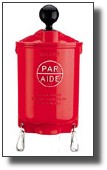 According to this USA Today Article, Keanu may be playing "bad golf for a good cause" next weekend (June 4-6)at the Jiffy Lube/Dennis Quaid Charity Classic in Austin, Texas

"Expected to compete in the golfing weekend are Hollywood linksters Keanu Reeves, Luke Wilson, Greg Kinnear, Frankie Muniz and Leslie Nielsen. Quaid's band The Sharks will perform with help from Don Felder of the Eagles and Fleetwood Mac's Billy Burnette. The fundraiser will also benefit three local charities – the Austin Children's Shelter, Any Baby Can and the Children's Medical Center of Central Texas."
You know, I've had a little crush on Dennis ever since Enemy Mine.
If you've been toying with the idea of skipping down to Austin to catch a glimpse of Reeves (and I know some of you have), rather than hovering around the Scanner Darkly production, why not hit the green for a good cause instead? And if you really want to get up to your elbows in celebs in plaid pants (Hello? Wilson brother alert!) then why not see about volunteering?. I'm sure Keanu could use someone to lug his clubs around. Who knows, maybe you'll even get the chance to wash his balls.
media spot | from inside the mind of krix at May 30, 2004 09:33 AM .