Lost and Found
If anyone at the club last night found my little blue plastic cardwallet with my blogcards in it please email me (it's on the card) because the only thing of value in it was a dollar that Rebecca had signed to Roi. I swear it was in my pocket. I feel really badly because I told him I had it and now I can't find it anywhere.
Suck.
Anyway, I'm home, I made good time because I have to get to the studio because we're trying out the new drummer tonight and I wanted to be there.
I will catch up on emails and everything later tonight or tomorrow. For now, here's one of the two pictures I managed to get, Keanu setting up his gear, before my camera died.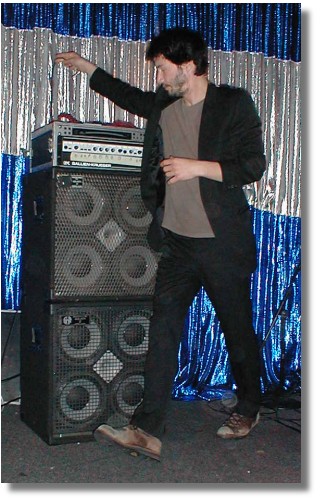 Rock on.
becky | from inside the mind of krix at March 21, 2004 06:03 PM .