it it tomorrow night yet?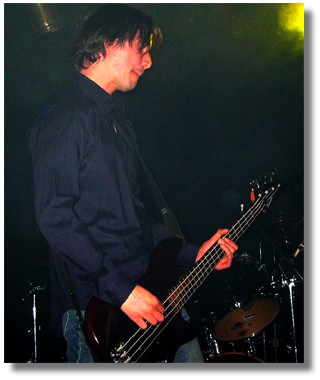 So, yes...I'm pretty excited to be going to see becky tomorrow, especially to watch the bass player with a whole new perspective. My teacher suggested that I go up to Keanu and talk bass with him, and I'm all, "um....no."
Two months of lessons does not qualify me to do anything other than make a complete fool of myself. I suppose it's better than asking him to sign my boobs*, but still....
Anyway, I'll be posting from the road with the camphone to buzznet. I'm also going to take my regular camera, so I hope I can get some fun shots at the show as well.
*I never ever did that, but one time I was loaded enough to be considering it. Damned red bull and vodka.
becky | from inside the mind of krix at March 19, 2004 11:14 AM .