biohazard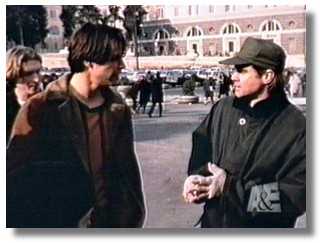 Well hell. Was the only repeat of A&E's Biography show on Keanu at one in the morning last night? I've heard it wasn't bad and was going to get Roi to tape it for me. Ah well, not to fret. A very lovely person is making me a tape of all the cable stuff I missed so I'll see it eventually.
I'm so behind, I just watched the E! thing that Roi taped for me yesterday. I hear it wasn't as bad as most of the "True Hollywood Story" shows usually are, but it was still pretty bad. Tabloidy. Feh.
It was a treat at the end to see the infamous "E! for Egregious!" footage.
You said it, babe.

media spot | from inside the mind of krix at November 17, 2003 11:43 AM .