Heh, if WB didn't hate me before....
Apparently, the leak of the Constantine set photos lit a bit of a fire under WB's promo team and now the Straight to Hell site has some official pics and a comment from the director.

"Constantine has a hardboiled detective edge and a punk Sid Vicious attitude; he smokes, he drinks and is sarcastic and wry. He's not a blond Englishman but the heart of the character, the attitude and the period he invokes is intact, as this was the most important thing for me to maintain."
The hellserver is taking a beating at the moment and I can't even get to the big versions of the pics (or maybe I'm being punished) but check the movie news section here for smaller versions and links to the hi-res ones.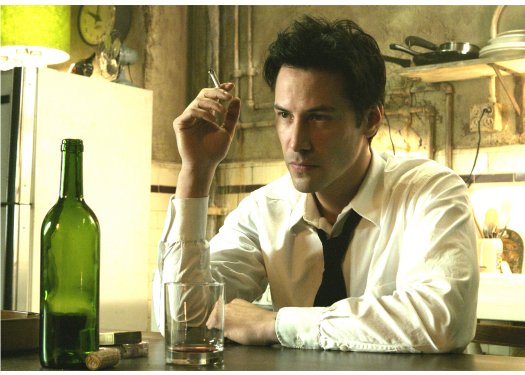 This one is going to be my new personal wallpaper.
constantine | from inside the mind of krix at October 10, 2003 04:18 PM .