belly on up to the bar, boy
I'm not sure if I made it clear in my drunken audblogs, but I did have the greatest time seeing becky play at the Belly Up Tavern.
In my stupor of both Reeves and Stoli, I met a lovely girl who had traveled very very far to see the show that night, Carolyn. Carolyn was brave and took some great pictures (while yours truly chicken-heartedly kept my camera in my purse, got liquored up and fantasized about asking Keanu to sign my boobs....What!? it didn't happen!! I'm a coward, I tell you!.......plus they wouldn't fit through the chainlink)
Anyway, Carolyn made it safely back to the east coast and was kind enough to give the OK for me to share her pictures here.
So big love and lemur kisses to Carolyn!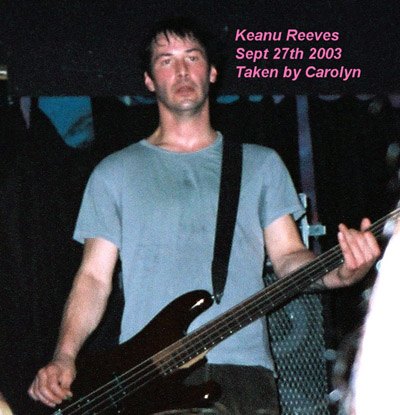 I love this first one, he's so shiny....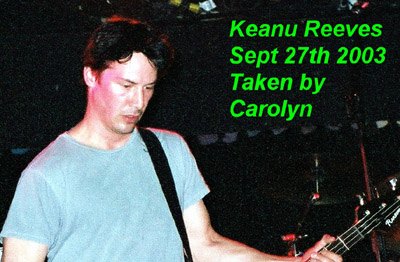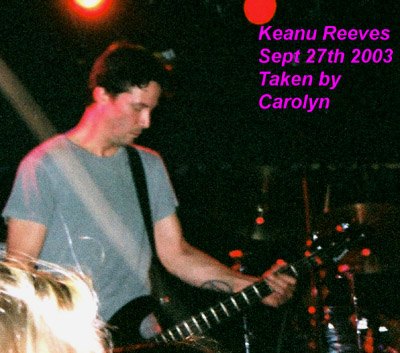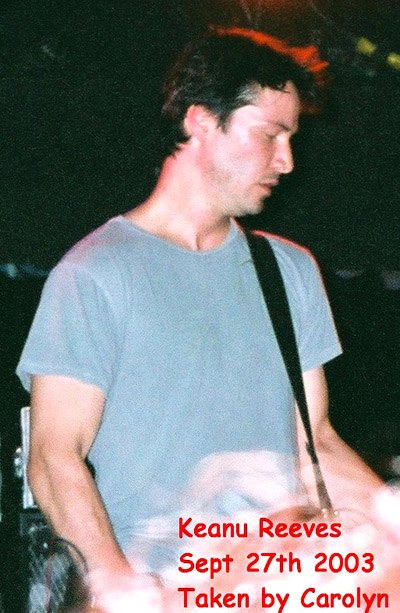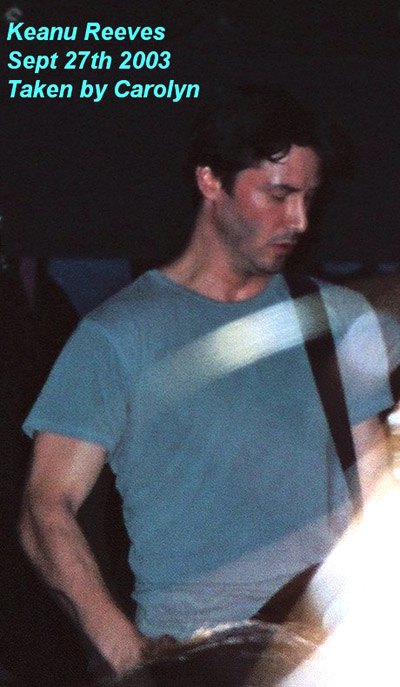 becky | from inside the mind of krix at October 08, 2003 08:47 PM .