I can handle this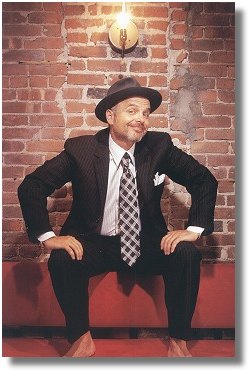 Joe Pantoliano aka Joey Pants aka Cypher has a new show debuting tonight on CBS, The Handler.
. From underground prostitution rings and drug traffickers to the worlds of high tech and high finance, it's a behind-the-scenes look at how Joe's well-schooled operatives infiltrate and tackle them all. Joe is the ultimate "puppet master" who also interfaces with government and local law enforcement agencies that come to him for help with both long-term and quick sting operations. He knows from personal experience that going undercover is an all-or-nothing job. Any lapse in "character" can mean the difference between life and death for his operatives, and Joe goes to great lengths to make sure his people are properly prepared, mentally and physically.
There's still another month before the new season of 24 and the rest of the new crop of shows seem to be a big assortment of suck with a few shows actually worth watching.
By the way, Las Vegas? Not one of them.
But I have heard good things about The Handler and plan on continuing to ignore the ever-ringing phone and keeping my Friday nights free in order to watch.
off topic | from inside the mind of krix at September 26, 2003 04:45 PM .