Um...Lance B. sleeps with a little DOG in his hotel room?
...freak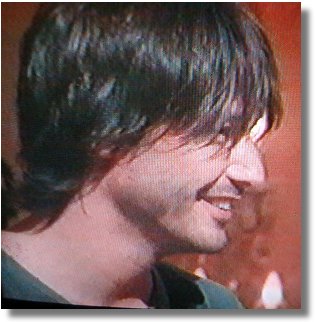 Anyway, I'm watching the second airing of Sharon Osbourne right now.
Augh, becky's bass player is so freaking adorable, I could just die.
I tried to take some pictures of the teevee, but it just wasn't working out.
Thankfully Club-Keanu has some screen grabs over in their gallery, so go check them out.
becky | from inside the mind of krix at September 17, 2003 11:13 PM .