If it's possible, now I want to go even more...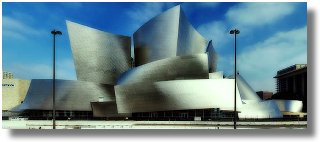 "This is the right building for 'The Matrix Revolutions [Premiere],' " Silver told Variety. "Frank Gehry has a very cinematic style of architecture. People will be blown away by the space and by the picture. When the lights go down, you'll be in the world of the Matrix; when they come up, you'll be in the world of Frank Gehry, which is some futuristic place that is not now."
The Matrix Revolutions will premiere on October 27.
Read the whole article at ComingSoon.net.
red pill | from inside the mind of krix at September 10, 2003 11:40 PM .