Oh, Canada...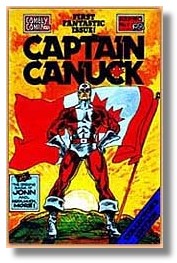 Forty-two per cent of commuters in Toronto and Vancouver would cast action star, Keanu Reeves, as the first Canadian James Bond, according to an informal survey released today to celebrate the launch of Die Another Day, available on Special Edition DVD and VHS tomorrow.

While Reeves beat out fellow Toronto actors Kiefer Sutherland and Mike Myers by a clear majority, the survey revealed that choosing a Canadian Bond Girl was a more difficult task. Though Vancouver-born Carrie-Anne Moss was chosen as the Canadian Bond Girl with 43 per cent of the national vote, 39 per cent of Torontonians selected the buxom Pamela Anderson, narrowly edging out Carrie-Anne Moss by one per cent. In Vancouver, commuters were more decisive: 51 per cent of voters chose Moss over Anderson.
media spot | from inside the mind of krix at June 03, 2003 10:49 AM .