Prototypical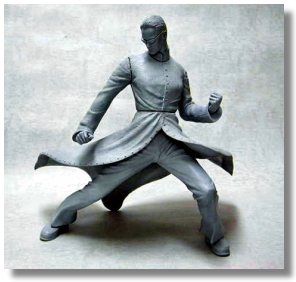 MatrixFans reports on another set of Matrix action figures, prototypes shown at Action-Figure.com.
I really like the look of the flow of the coat (if that makes any sense), I think his head seems a little small (might be the angle), and while it might not show up once the black paint is applied, there is a disturbing glimmer illusion of man-boobie going on.
Um.....ew.
I think a little more exaggeration of The One's package would be nice as well, but that's just me.
In other Matrix News, The Last Free City reports that there is a new Animatrix trailer to be found at the Official Site.
I'll be trying to download that once I go home tonight, hopefully I'll have better luck than with "Program". I never could get my sound to work on that one.
red pill | from inside the mind of krix at March 19, 2003 05:40 PM .