DeChristo Experiment
I love the pictures that Elsinore has sent out the past couple days. Except, I'm not a big fan of the color orange on my desktop (sorry, LoriO!).
So since I needed a break from banging my head on the desk over my problems with the other computer (it didn't fix itself over the weekend, go figure...) I thought I'd have a little Keanu therapy in the form of experimenting with hues and wallpaper.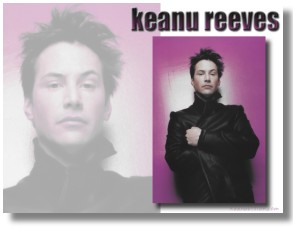 (click desired screen size below)
doodles | from inside the mind of krix at September 30, 2002 04:43 PM .