Free Beer and Nekkidness!
Ok, now that I have your attention...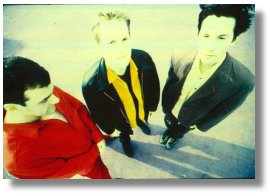 Go over and sign Keanuette's petiton for Dogstar to play some dates in Europe.
I don't care if you don't live in Europe, or even if you have no idea what a Dogstar is.
Go sign it.
Also please to be signing the petition to re-release The Matrix, yes?
Please. It's not hard. In just this past week I've signed petitions to save two TV shows that I don't even watch and joined some Yahoo group to vote in some whacky game that I wasn't really following.
Why?
Because someone asked me to.
Please do this for me.
Thank you very much.
dogstar rocks | from inside the mind of krix at September 17, 2002 03:32 PM .