Juice 97
Thank you to kaz, who sent me a scan of this Keanu article from a 1997 issue of Juice magazine.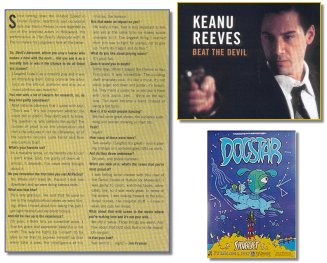 I added a picture of the Fillmore poster that he mentions in the article.
That poster is one of the very first pieces of memorabilia I bought and the very first thing I had professionally framed. I thought it was something special and it's nice to have him mention in the way he does.
The Fillmore poster was designed by artist David Fremont.
If you'd like to buy a copy, you can do so here.

media spot | from inside the mind of krix at September 14, 2002 11:32 AM .