Rob Mailhouse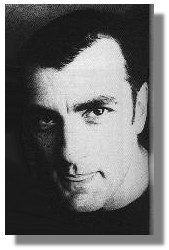 I recently realized that while I've blogged my love for Bret Domrose, I haven't really paid much attention to Rob Mailhouse.
Shame on me.
Well, aside from being Dogstar's drummer, Rob is also an actor. He's done a number of feature films and lots of television work. I only found out recently that he guest-starred on an episode of the canceled FOX show, The Tick. Damn! I knew I should have watched that show!
Anyway, Keanu fans will spot Rob in Speed, where he utters "Jesus, Bob. What button did you push?" in the elevator. He most recently appeared in the new Goldfinger video, Open Your Eyes. Which I haven't seen because I'm poor white trash with no cable. Has anyone seen this? I'd like to hear about it.
Anyway, the story goes that Keanu met Rob in a store or something. Rob was wearing a hockey jersey and they struck up a conversation. Acting, music, hockey, blah blah malebondingcakes. A few garage jams and the beginning of what would become Dogstar ...um, began.
I joke about one day having the hyphenated last name of Domrose-Reeves, and that I'll have a kinky and torrid affair with Mr. Mailhouse in between marriages. Rob has always struck me as a very fun and funny guy. He certainly is a nice guy. Tall dark and handsome, too. A few of us affectionately refer to him as "Da Tree" and joke about being members of the Robert Mailhouse Arbor Day Society, because we so want to climb him.
Because he's always stuck behind that damned drum-kit, good shots of Mr. Mailhouse aren't as plentiful as the other two-thirds of the band. Someone needs to get a stage pass and rectify that next show. I can offer you a little audio sample of the wonder of Dogstar's drummer, though.
Here's a clip of Rob's drum solo from Summerfest (right click and save)
Thanks to Lori of Dogstarfans for that.
For more about Rob, you can check out Millie's Rob Mailhouse site.
dogstar rocks | from inside the mind of krix at July 29, 2002 12:58 PM .