Dogstar Newsletter # 8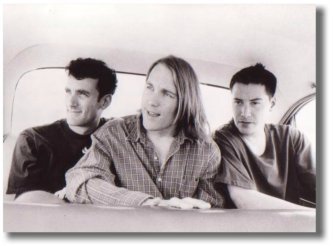 The lastest Dogstar newsletter just arrived in my mailbox.
Looks like there's going to be a few shows in Asia, no word on anything upcoming in the states.
There's also a great Q&A session with the whole band.
Damn, that Rob's a funny guy.
I'd post some highlights, but you should just go read the whole thing for yourself.
For the record, I'd just like to say: I make an awesome steak, guys.
I'm currently going over my mental checklist for the trip tomorrow.
I still have to do laundry. I might buy new socks.
I definitely need to do a masque this afternoon.
And my nails are really short. Should I bother painting them? I can't decide.
The one thing I hate about going to LA is everyone is so fucking beautiful.
A "Damn, I look foxy today" in Vegas is an "Oh my god, did I go out in public like this?" in LA.
Sigh.
Oh well, the Viper is dark, maybe if I keep dancing no one will notice my freakishly giant pores....
dogstar rocks | from inside the mind of krix at June 19, 2002 11:40 AM .