Funny pages
DC's Bill and Ted's Excellent Adventure comic came into my life today. I believe that this particular one was promotional. It's the actual movie storyline in comic book form. I like the versions of the characters much more than in the Marvel comics. I have a few in the Marvel series, and they can just stay in plastic. Ugh. Fugly.
Anyway, since I still don't have a scanner and wanted to share a peek at this comic, I broke out the digital and tried to shoot something worth sharing.
I decided to do a little graphic editing, adjusting the color and contrast so it would be clearer and "pop" a bit more...and, well....once I start messing with stuff, sometimes things just become something more.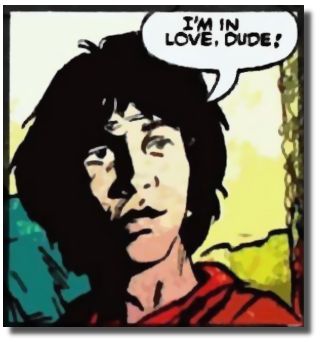 I kind of like what happened here.
And since I was in my comic stash anyway, I decided to go ahead and commit the sin of taking my copy of the recalled Matrix comic out of its protective sheath to see what all the fuss was about.
I still don't understand why it was recalled but here's an interesting pic from it.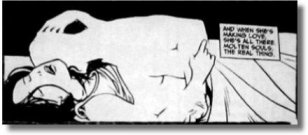 There's a couple of really nice drawings in the back of the Matrix book.
Damn, I need to get a scanner.

doodles | from inside the mind of krix at June 05, 2002 12:01 AM .