Summertime
Well, the temperature of my car interior today confirms that it is indeed summertime.
So here's a fun summer wallpaper...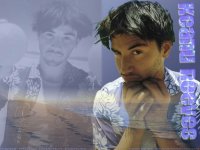 800 x 600
and
1024 x 768
Thank you to Elsinore and The Daily Thud for the great Hamel photos.
doodles | from inside the mind of krix at May 28, 2002 08:04 PM .