Teased!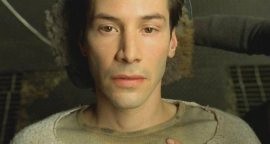 I am SO the Wachowskis' bitch.
I don't mind the hype beginning a year in advance at all. It's sweetly cruel of them to start doling out crumbs this early on. I expect I'll be so insane by next spring I'll either be in a straightjacket, camping out for a month in Westwood, or somewhere in Amish country because I just couldn't take the wait and ANY technology is a painful reminder.

red pill | from inside the mind of krix at May 16, 2002 09:20 AM .