My best friend Eric
WARNING: gushy personal entry ahead....
I got to see my best friend Eric last night for the first time since he moved to Seattle. About 6 years.
Seeing him was like a mega B-12 shot for my soul. We sat in the bar at the Rio for hours, just talking about life, love, friendship, and destiny. I can honestly say it's been years since I felt so good just to be around someone.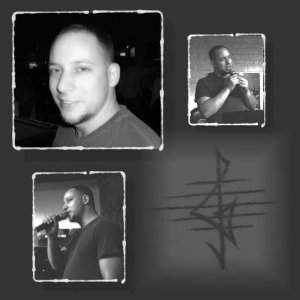 He, I , and his friend Floyd (who was super sweet, quiet enough to let Eric and I yap and very cool about it) went to a great italian resturant and then hit the bar Eric used to work at here for karaoke, of all things.
It was much more of a dive than I remember.
Reason #482,613 why I love Eric? He got up and sang the BeeGees "How Deep is Your Love".
So very fun and cool. I pondered getting up and belting out "Superstar" but dinner had absorbed the alcohol in my system by then, and I chickened out. We bailed on that scene soon after and went to meet Eric's boss at the Bellagio, where we drank and smoked and talked some more.
We talked a lot.
Most of it, stuff none of you would be interested in, BUT here's one little tidbit...
How many of you thought that maybe Liz Phair's Exile in Guyville was about/inspired by Keanu? Well, apparently it's not. Eric knows the one who it is about.
I got home about 2am and spent another hour in staring at the ceiling and thinking about my best friend.
It was a very good night. He leaves today, unfortunately.
I'm going up to Seattle to visit as soon as I can swing it.
I'm pretty sure I'm not going to want to come back.

off topic | from inside the mind of krix at March 07, 2002 12:01 PM .