OK, I might be a tad bit evil
Blissfully unaware of the grim circumstances in other parts of the neighborhood, SimKrix and SimKeanu couldn't be more in loooooove...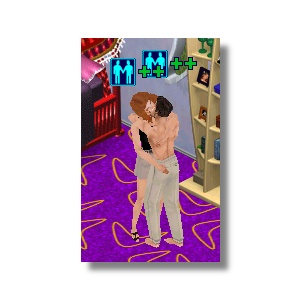 And they're going at it like simulated bunnies.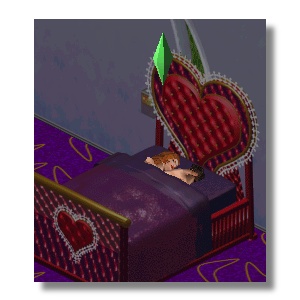 Meanwhile....

Dear Bella Goth Sim,
It's really just a case of you being in the wrong place at the wrong time. I should have known a trollop like you would be the first to visit my newly created ExBoyfriendInEffigy Sim (We'll just call him "S"...for sociopath). You didn't pick up on the hints I gave you when I took away the ladder and trapped you both in the pool. I would have let you both drown then, but frankly, you both started to bore me after a while.
It's your own skank-ass fault that you followed him into the dungeon I had so cleverly disguised as a bathroom.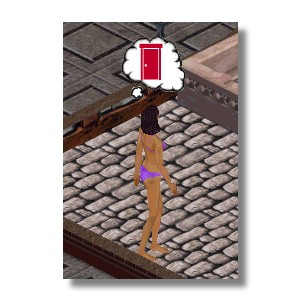 Yes, I'm fully aware there's no door. You can whine all you want. Don't look to S. for help, believe me, he's useless.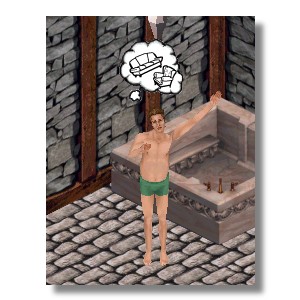 Awww, whassamatter? No place to sit? Bwahaha. That's the least of your worries. By the way, you're getting quite the gut there.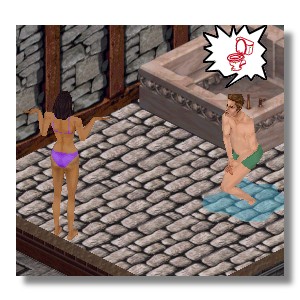 You know S., I think she would have preferred you to go ahead and use the toilet in front of her. But that's OK, go ahead and pee on yourself. It's much more fun for me.
And really, that's what it's all about.
This game is amusing on so many levels...
simulation | from inside the mind of krix at October 22, 2002 12:36 PM